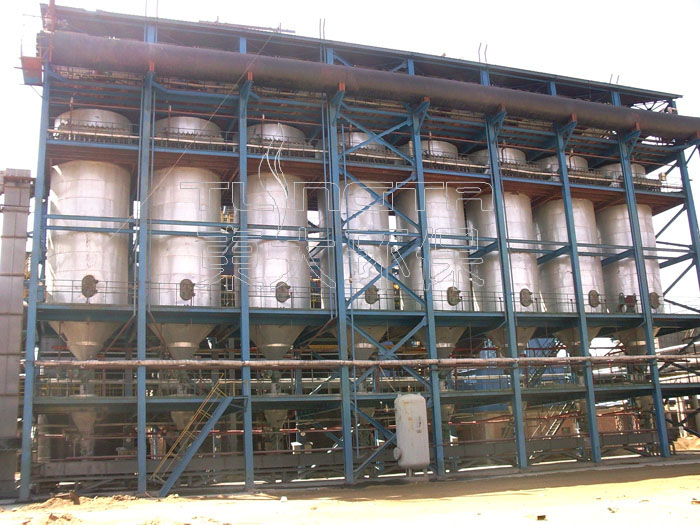 Blast furnace gas dry dust removal
Blast furnace gas dust removal system from wet to dry cloth bag dust removal, smooth blast furnace production, the system runs stably. Compared with wet, dry dust can make the TRT (more than blast furnace gas pressure turbine generating set) generating capacity greatly improved; Blast furnace gas heat recovery of temperature and residual pressure utilization greatly improved, at the same time reduce the blast furnace damping down times.
● Higher dust removal efficiency is 99.99%;
● Gas high quality, dust load less than 10 mg/m and , normal in 5 mg/m and the following ;
● Filter material quality is good, choose suitable for large and medium blast furnace dust removal of composite filter materials, instantly filter material can reach 390 oC,To improve the system operation reliability;
● The cost performance is high, save investment and operation costs.